"Pillaging the Universe One Star at a Time"

The 2018 Bootleg Star Party dates are:
Bootleg Spring Star Party: June 7-10
Bootleg Fall Star Party: September 6-9
- - - - - - - - - - - - - - - - - -
*** Due to the number of people doing imaging at the Bootleg Star Parties, Bootleg Management is indicating that Green Lasers will not be permitted starting one hour after sunset ***
CLICK HERE for a copy of the 2018 Bootleg Spring Star Party Registration Form
Pre-registration deadline is Saturday, May 26th!!! So hurry and get your forms in the mail!
All forms must be postmarked no later than May 26th to qualify for early registration.
PDFs require free Adobe Reader

Bootleg 2016 Pictures and videos
2008 Prairie Skies Star Party Pictures

<<< PSSP home page
Jeff's Driveway Astronomy Page
PDFs require free Adobe Reader

Visit the . . .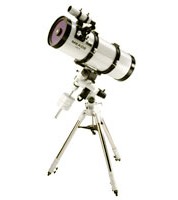 Bootleg Optics Swap Page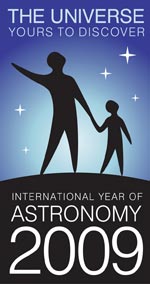 page updated 4/12/2018
You are visitor #
Upcoming Observing Highlights for April 2018 (from skymaps.com)
| | |
| --- | --- |
| 1 | Moon near Spica (morning sky) at 12h UT. |
| 2 | Mars 1.3° S of Saturn (morning sky) at 13h UT. Mags. 0.3 and 0.5. |
| 3 | Moon near Jupiter (morning sky) at 16h UT. Mag. −2.4. |
| 5 | Moon near Antares (morning sky) at 3h UT. |
| 7 | Moon near Saturn (morning sky) at 13h UT. Mag. 0.5. |
| 7 | Moon, Mars and Saturn within 3.5° circle (97° from Sun, morning sky) at 16h UT. Mags. −0.2 and 0.5. |
| 7 | Moon near Mars (morning sky) at 18h UT. Mag. −0.2. |
| 8 | Moon at apogee (farthest from Earth) at 6h UT (distance 404,144 km; angular size 29.6'). |
| 8 | Last Quarter Moon at 7:20 UT. |
| 12 | Moon near Mercury (20° from Sun, morning sky) at 12h UT. Mag. 2.3. |
| 16 | New Moon at 1:59 UT. Start of lunation 1179. |
| 17 | Moon near Venus (24° from Sun, evening sky) at 22h UT. Mag. −3.9. |
| 18 | Moon near the Pleiades at 13h UT (evening sky). |
| 19 | Moon near Aldebaran (evening sky) at 5h UT. |
| 20 | Moon at perigee (closest to Earth) at 15h UT (368,714 km; angular size 32.4'). |
| 22 | Lyrid meteor shower peaks at 15h UT. Active April 16-25. Radiant is between Hercules and Lyra. Expect 10 to 20 bright, fast meteors per hour at its peak. Very favorable viewing conditions. |
| 22 | First Quarter Moon at 21:46 UT. |
| 23 | Moon near Beehive cluster M44 (evening sky) at 6h UT. |
| 24 | Moon near Regulus (evening sky) at 21h UT. |
| 25 | Venus near the Pleiades (evening sky) at 0h UT. Mag. −3.9. |
| 28 | Moon near Spica (morning sky) at 20h UT. |
| 29 | Mercury at greatest elongation west (18° from Sun, morning sky) at 18h UT. Mag. 0.5. |
| 30 | Full Moon at 0:58 UT. |
| 30 | Moon near Jupiter (midnight sky) at 19h UT. Mag. −2.5. |
| | |
| --- | --- |
| | >>> All times Universal Time (UT). USA Central Standard Time = UT-6 hours. (DST = UT-5 hrs,) |
Zodiacal Light is caused by sunlight reflected off meteoric dust in the plane of the solar system. Choose a clear, moonless night, about 1-2 hours after sunset, and look for a large triangular-shaped glow extending up from the horizon (along the ecliptic). The best months to view the Zodiacal Light is when the ecliptic is almost vertical at the horizon: March and April (evening) and October-November (morning); times reversed for the southern hemisphere.
• Zodiacal Light (Wikipedia)
• Astronomy Picture of the Day (APOD)
• Photographing the Zodiacal Light (Weatherscapes)
---